Presentaciones 101
O, el arte de crear presentaciones de impacto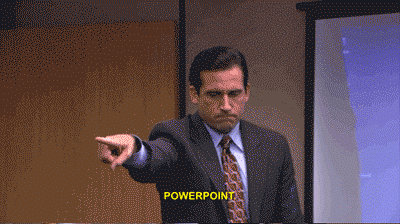 Mis links (Diigo)
Ignite Talks
http://www.ignitetalks.io/
Presenters get 20 slides, which automatically advance every 15 seconds. The result is a fast and fun presentation which lasts just 5 minutes.
Ignite events are held in cities around the world.
** How To Give a Great Ignite Talk
Ejemplos de Ignite Talks (DML 2016)

** The Only 10 Slides You Need in Your Pitch
How PowerPoint Makes You Stupid: by Franck Frommer
11 Presentation Lessons You Can Still Learn From Steve Jobs
How to Give a Killer Presentation
Chris Anderson (TED)
TOOLS
Tools and alternatives for creating presentations
Google slides
http://www.showme.com/
Create beautiful tutorials with the tap of your finger

www.emaze.com
Create, share & explore amazing presentations
https://www.emaze.com/@AFFOZIRR/school
---
---
Screencasts: screencast-o-matic.com
Screencast add-on para Chrome: Screencastify
Screenshots en Mac: Pulsar Command+Shift+4, sombrear área y soltar. la foto se guarda en el Desktop.
Download de vídeos Youtube: onlinevideoconverter.com/video-converter